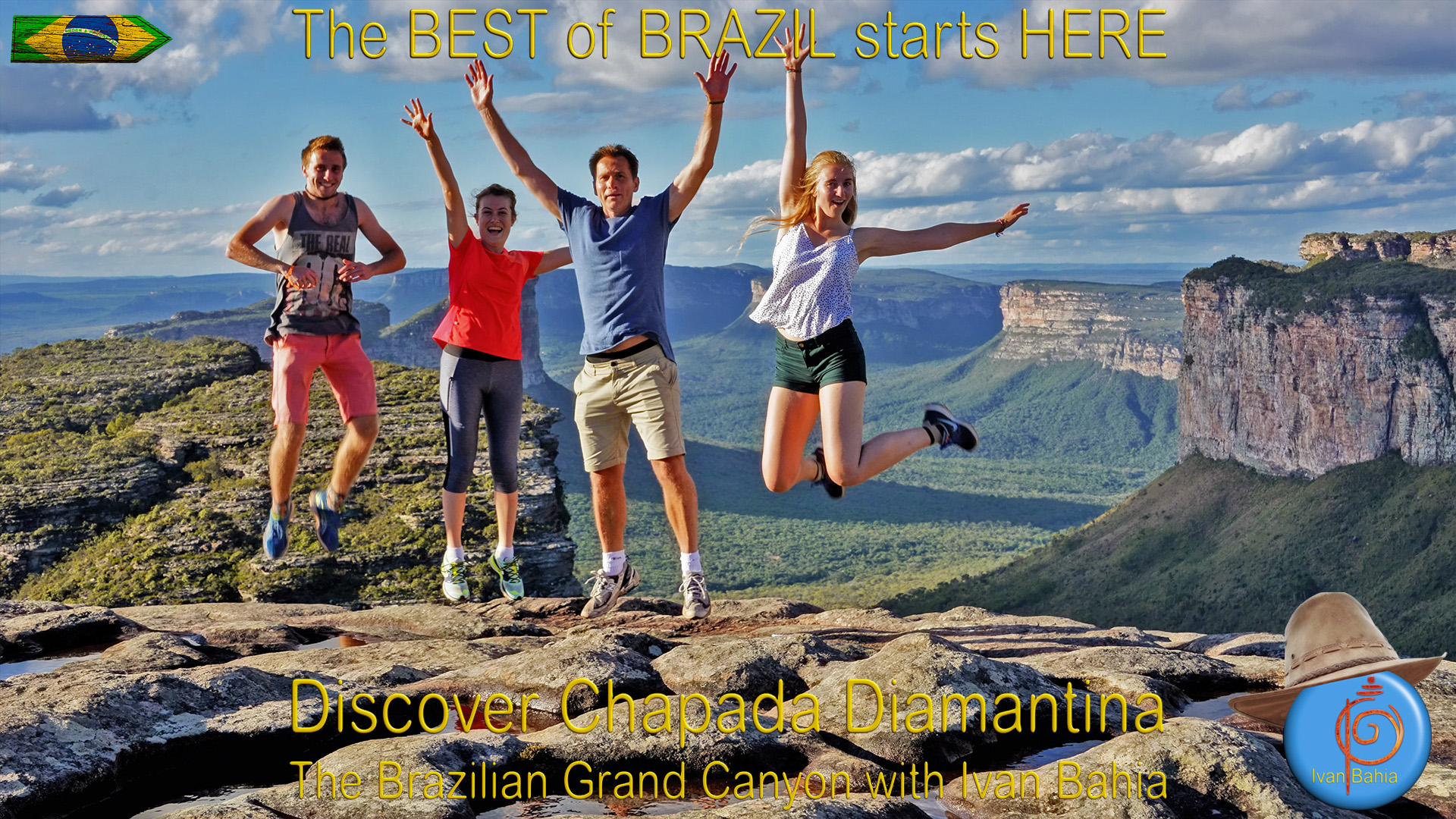 We are a unique local professional travel and tour guide agency that offers complete service for travelers, with free wifi. Known at the Tripadvisor for having the best guiding experience, at most competive price on the market Because websites like Viator, Tours by Locals, Tripadvisor, Rent a Guide take 20% COMMISSION ... which the consumer-traveller pays for! Taxi service available allover Bahia, with wifi on board and driver speaking your language. We are happy to work together with our collegue Tour Guides, here in Salvador da Bahia, from Le Guide du Routard, Tours by Locals, Free Walking Tours, Rent a Guide and many more. We like to thank Fernando Bingre, Marcio, Bahiaflaneur, Bahia Metisse, Nicolas, Dirk Van Kerckhove, André Alves, Frank Faro, Sayuri Cardoso, Clara Manuela Bastos Ramos, Juha Paltila, Jürgen Szillat, Thiago Barra, Laura Medeot dos Santos as we regularly work together at the local tourism market.
Here is all your information about traveling in Salvador (and surroundings) with the best actvities and places to visit in Bahia (North-East Brazil).

Looking for the most original guided tours available ?
Avoid the classic beaten tourist-tracks ?
Let's go to real locals and their daily life !
Visit, meet and greet with the local population in Salvador, Cachoeira, along the coast, the islands, the mountains, and experience the nicest round trips in Bahia.

Discover the wild nature of th Brazilian Grand Canyon and go hiking or do a trekking in our
National Park Chapada Diamantina.
Enjoy a boat-trip to aphrodisiac beaches along the islands in All Saint's Bay. Visit the 'Giant Turtle Project Tamar' or do whale-watching in Praia do Forte, relax a few days in Imbassai, etc.

We always provide private transport, with a Guide speaking YOUR language,
while you enjoy FREE WiFi during our day-tours, so you can immediatelly post your fantastic experiences on the social networks.
Make your selection with our guided day-tours, MINI-Packs and ALL-IN-Travel-Packages (listed down below here) and let us know your wishes, so we can personalize AND optimize your voyage.

Our prices are optimalized and MUCH lower than you will find on the big travel-booking sites like Tripadvisor, Booking, Viator, etc or your Cruise-ship-operator (because those businesses all take a BIG commission on your expense).
Ivan Bahia Guide offers
original tours
where you meet with locals
at the best PRICE / QUALITY ratio,
Scroll down and make your selection to what you would like to do during your visit in Bahia.

Do you have a specific question ?
CONTACT us whenever you feel conveniant via whatsapp or e-mail and experience our quick and efficient replies.



Evitez de payer des prix excessifs en réservant votre voyage directement avec Ivan Bahia Guide. Ainsi vous évitez la commission de 20% que vous réclament les sites comme Tripadvisor, Viator, Booking.com, les organisations des bateaux de croisière, etc. Avec nous vous avez donc les meilleurs services de guide francophone local à Salvador da Bahia, au meilleur prix possible. Donc nous ne sommes pas cher ET nous avons une excellente réputation.
Guided DAY-TOURS :
MINI-travel-PACKAGES
Beach days for kite-buggy fanatics, bring your kite-sail, we provide a Lynn big-foot buggy and ... the best beaches.