About us
With decades of cumulative expertise in traveling I have put together a small team of professionals with a sollution to every travel or logistical need you might have in Bahia and Chapada Diamantina National Park.
Each partner of our team as the necessary experience and credentials (Embratur, Detran, ANTT, Agerba, ...), thus we can guarantee the best and safest possible travel-experience available.
The result is thousands of satisfied travelers happy with our services 😎

Exclusively for you we developed an exclusive and relaxing way of travelling, to discover the nicest of Bahia.

We would like to :
- take you around to the best spots in Salvador;
- teach you the cultural & colonial heritage;
- meet & greetof locals in their daily life ;
- savour exotic etno-gastronomy;
- show the best trails in the Chapada Diamantina park;
- keep you relaxed along the most aphrodisiac coconut-beaches.

If you wish we can host you at a fine selection of hotels /guesthouses adapted to your budget.


Why use our services ?

Being efficient and flexible at all times,
we always keep your preferences in mind and adapt to your daily wishes or physical condition whenever you would like it.
Flexibility also means our day-TRIPS or ALL-IN-packs can be customized to your needs, with a guide/driver speaking fluent English, Dutch, French, German and Portuguese.
Whenever possible we will carefully avoid the typical beaten tourist tracks, like in our famous "People's tour" ... a tour where you meet every-day Soteroplitanos (inhabitants of Salvador) on the markets, in a favela, at the beach, etc.

As we work on a small scale without OUR PRICES are always VERY COMPETETIVE whilst there is no real comparable competition at the local tourist scene here in Bahia.
Travelling with Ivan Bahia Guide's team means you have a complete experience and do not have to worry about any transport, language barrier or whatever practical issue.

We will be touring with you exclusively, so you will enjoy ALL our attention and care, being available 24/7, during your whole stay here in Bahia.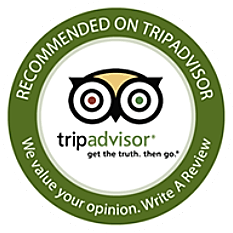 Ivan Bahia Guide does have only HIGH SCORED positive reviews and always being considered a well respected tour-guide. You can always have a LOOK at TRIPADVISOR for some respectful reviews coming from your other travellers or google us.

Thanks to the hard work of our whole team and the appreciations of all our clients we have built an excellent reputation AND that keeps us thriving and loving the job ... each and every day again!

Tropical greetings from Salvador da Bahia,

Team Ivan Bahia Guide