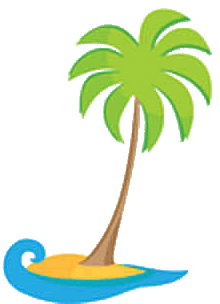 Let us organise your stay in Bahia (in the most efficient way) and rest assured you will have a perfect quality travel-experience, at a the best possible price.
WE always offer a more complete service for travellers, at the most competive price on the market because the BIG website industry like Viator, Tours by Locals, Tripadvisor, Rent a Guide always take 20% COMMISSION ... which in the end YOU PAY for! We're happy to work together with our collegue Tour Guides, here in Salvador da Bahia, from Le Guide du Routard, Tours by Locals, Free Walking Tours, and Rent a Guide. We especially would like to thank Fernando Bingre, Marcio, Bahiaflaneur, Bahia Metisse, Dirk Van Kerckhove, André Alves, Frank Faro, Sayuri Cardoso, Clara Manuela Bastos Ramos, Juha Paltila, Jürgen Szillat, Thiago Barra, Laura Medeot dos Santos and others for their collegiality.

Dear traveller,

Here we proudly present you a fine selection of our BEST DAY-tour ACTIVITIES.
At this page you will find a complete overview, with pictures of the activities and places to visit.

Each of our tours and packages is organised exclusively for you and your partner (or family) and can be fully customized to your specific wishes if you would like so.
ALL our services have terrestrial and private transports included, as we always think your well being and comfort.
At all time you will be assisted in your language (English, Français, Deutsch, Nederlands or Portugès).

Do you have specific wishes for your upcoming travel to Bahia / Brazil ?

Would you like our complete catalogue with detailed programs with the best price / quality available on the market ?
Do you need a quote for a specific service ?
Please do CONTACT us NOW or get in touch via phone, whatsapp or email.




To complete our services we can provide reliable AIRPORT transfer (24/7) to / from any destination in Bahia, at any time.
We personnaly collect travellers from the airport avoiding you the hastle of 'finding a cab' with a driver that is not really speaking your language and pretends to know the straightest way to the place you need to be going.
We will bring you safely to any hotel / appartment (or any adress) you need to be in Salvador.

We alse have availability for transfer to virtually every destation in Bahia like for example Imbassai, Costa de Sauipe, Praia do Forte, Tree Bies resort, the islands Morro de São Paulo or Boipeba via Valença, Club Med at Itaparica Island, Cachoeira, Marau, Itacaré, Ilheus, Aracaju, Mangue Seco, etc ...(see our transfer-page for more info).



Overview of our DAY-TOUR-ACTIVITIES :
The pictures (all taken during our own tours) give you a overview of the places we will visit !
Tour 1 - Salvador 500 years in 1 day - historical discovery, cultural must see places. Our most praised tour. Taking you on a discovery-trip around the city like no other guide does. The in main focus being YOUR preferences !



Tour 2 - Salvador for Cruise-ship travellers "best of Salvador" for thight time-schedules. Pick-up at the docks and show you the most exclusive places in Salvador city, ethnic culinairy lunch included.



Tour 3 - Salvador panoramic city-tour, discovery of the city and cultural spots, meet locals.



Tour 4 - Salvador people's tour, an alternative kind of social tourism (way beyond the classical beaten tourist track) to visit a favela, have a ride on the notorious favela-train, visit a local market, get in touch with the fisherman's community, etc.



Tour 5 - Salvador Ribeira peninsula, afternoon around Bonfim, Monte Serrat, Humaita. A different approach of Salvador by the means of a relaxing half day in another part of Salvador.



Tour 6 - Salvador Pelourinho & historic city center walking tour (morning or afternoon) to discover the fine places on foot.



Tour 7 - 1 day Colonial tour to Cachoeiro and Santo Amaro, colonial roots of Bahia with the exclusive Dannemann cigar factory where you could have the opportunity to roll your very own luxury cigar and visit an artisan pottery-baker.



Tour 8 - 1 day historical inlands tour to colonial Cachoeira rural Recôncavo Baiano area.



Tour 9 - 2 days Cultural tour to Cachoeira & Santo Amaro, discover Bahia's the rich Colonial History of Brazil, inclusive a stay in the interesting Pousada do Convento (an ancient convent transformed into a hotel).



Tour 10 - 2 days tour to Cachoeira & Recôncavo area, discovering real day-to-day Baiano's, meeting locals in the rural zone of Bahia.We could visit a traditional cigar factory and a typical 'Casa de Farinna'.



Tour 11 - A tour to Praia-do-Forte to visit the Projeto Tamar, the giant turtle protection program and the remains of the famous Castelo Dias d'Avilo.



Tour 12 - A relaxing tropical beach tour Praia-do-Forte incl. beaches of Jacuipe & and recife d'Arembepe.



> Tour 13 - Turtle Beach tour, SWIMMING with TURTLES in Imbassai, Praia-do-Forte visiting the Projeto Tamar, the giant turtle protection program.



Tour 14 - Boating day on the Bay of All Saints visiting islands with a traditional bahian schooner, dancing the samba on board, with typical bahian lunch (included).



Tour 15 - 1 day flash discovery of Chapada Diamantina National Park for those who realize they absolutely need to see it but have almost no time to go there.



Tour 16 - Culinairy experience : market & cook, buy fish and learn cooking Moqueca.



Tour 17 - Artisan pottery & Ceramics tour, a day tour through Bahia to discover fine ceramics artisans. Lunching a traditional fish moqueca along the Paraguaçu-river.



> Tour 18 - 2-days MINI-trip to Colonial Bahia including our Ceramics route, a 2-day trip through Bahia, with an overnight stay in an antique convent in Cachoeira, to discover fine ceramics artisans. Lunching a traditional fish moqueca along the Paraguaçu-river.


Would you like to check our availability to do your tour this week ?
Would you like extra information ?
Contact us NOW !
Thank you for your visit

Hope you enjoyed yourself
You were visitor n°