Discover the nicest places of Salvador with our historical daytrip "500 years in 1 day".
With our (much praised) "Salvador 500 years in 1 day" tour you will enjoy the city in a different dimension.


When we collect you (by car) at your pousada/hotel/appartment in the morning we shall have a small briefing to list up your desires and wishes. On base of that briefing we will build an enjoyable day's program.

For a start we will take you back in time down to the "Barra" region. About 5 centuries ago the Portuguese conquerors first set foot on the grounds in this area, when Pedro Álvares Cabral discovered the entrance All Saints Bay November 1st 1501 (on behalf of the Portuguese Crown) near the actual lighthouse 'Farol de Barra'.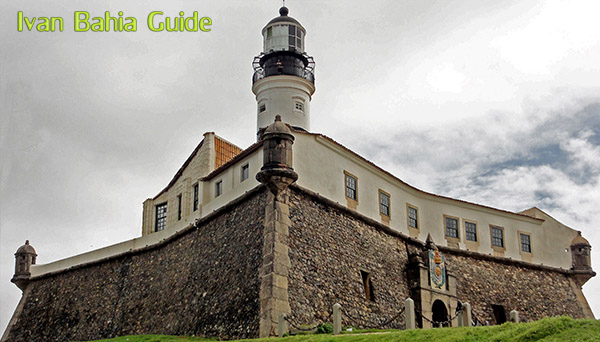 -
Walking and driving we gradually go back to the future of nowadays through some interesting historical spots (most often overseen by the 'classic tourist industry').
So you will enjoy a guided tour where we will visit a selection of the much coveted fortresses. They have been targeted by so many foreign powers the last 500 years. A fine example is the Forte de Monte Serrat.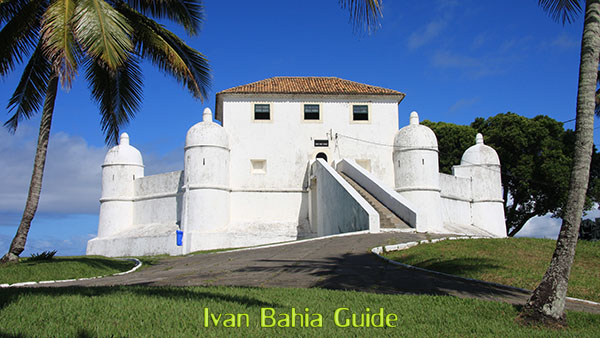 -
Another one, the Forte São Marcelo (acturally closed by IPHAN) has a unique location in the old harbour in front of the former customs building "Mercado Modelo". Jorge Amado jokingly called this doughnut shaped fortress near the Terminal Maritimo the 'Belly button of the Brazil'.. The São Marcelo Fortress, built between 1650 and 1680 in a mix of medieval and colonial styles, housed the Imperial Army for over 200 years...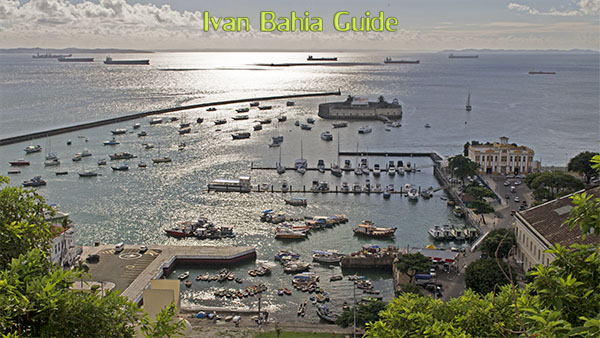 -
Bahia's economy essentially evolved around this spot, with it's merchants, the market, and the port clustered practically within arm's reach.
Besides the different fortresses (Salvador has always been a much coveted place in the colonial era) like Diogo and Monte Serrat we can also take a look at the Marine museum in the Barra lighthouse. It shows some typical history artefacts from the naval experiences by the different colonisators that tried to get their piece of Brazil.
During this daytrip we will also have a peek in some popular areas like the Rio Vermelho neighborhood where you will perceive the influence of the mysterious Candomblé-religion.

HOME